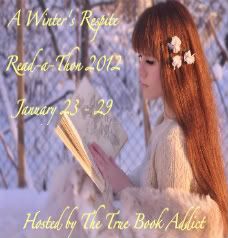 I know I have been gone for quite some time, but I just began a read-a-thon and figured it was a good time to blog about it.
I have been working hard on my MLIS and have this and one more semester before I do my final e-portfolio and get my degree! As classes start this week I don't know how much reading I will get done, but I'll post what I finish.
I'm beginning with THE WOMAN IN BLACK which I am looking forward to seeing when it opens in February. I was reading an article about the film and found out that this ghost story set in Victorian England apparently is regularly taught in Great Britain, so I figured it would be great to read before seeing the movie.
I don't have a stack of specific books for the read-a-thon, so I'll just read whatever strikes my fancy.
Until tomorrow...Good Night and Good Reading!